Hey! Who's ready for the June edition of the HOTTEST COMICS OF THE MONTH?!

Thanks to Image Comics, this is the first time in many moons that the word, "Redneck" is actually a good thing. I don't know too much about the series as my copy hasn't gotten to me yet so I'll re-post the synopsis straight from Image Comics.
This book is an over night E Bay sensation that has many fans, including myself as excited as a 40 year old virgin touching his first boob. Okay, maybe not that excited, but it's in the ballpark.

What the…? What is Wonder Woman doing here? This is a comic book blog. There's no women allowed! Well actually…. we do want women here, but they just never show up for some reason. And I don't know why. We're a sexy bunch, aren't we?
But seriously, folks! The Wonder Woman movie just dropped and Rotten Tomatoes and comic book fans all agree… this is the best DC movie since Batman: The Dark Knight! I have my ticket and I will watch it Thursday night. I'm excited. Yup! So excited! And so are many, many DC fans who are searching for affordable Wonder Woman key issues and according to E Bay, this book is a hot seller. And for 25 bucks, it could be yours.
(And I can hear them now! The cool nerds exclaiming how they can find a hundred near mint copies in the dollar bins. Sure. And I bet you have a hot girlfriend too.)

Flash #22 is the fourth part of the extremely popular and instant classic, "The Button"  crossover that takes place in the pages of the Flash and Batman.
Now in case you died for awhile or finally got yourself a girlfriend (Which I doubt), you may have missed this huge cross over that has every one going crazy for THE BUTTON, which is pretty much, our intro of the Watchmen into the regular DC comics universe. You have Reverse-Flash claiming he met God (Dr. Manhattan?) and the infamous BUTTON, which we all know belongs to the Comedian, of Watchmen fame. Throw in the Thomas Wayne version of Batman and you have a must have, instant classic!


What? No! What is this book doing here?! It's a book FROM THE 90'S and everyone knows that you can grab one in the fifty cent box! Ugh! Head hurts… must stop before nerd rage takes over!!!!!
Too late.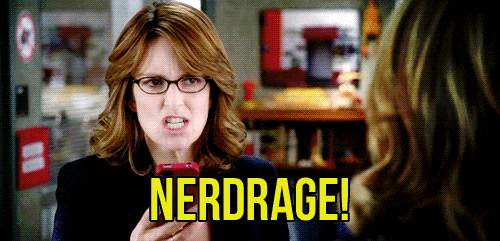 Now relax, fan boys, cause for some crazy reason this book is super nova hot. Don't believe me? Check out EBay. These are selling like crack filled Twinkies. And if these really are in your fifty cent box then pull them out, cause this new generation of fans are loving it and are willing to pay top dollar!

So many people hate this title and I have zero ideas why. Whenever the words, "Secret Empire" are whispered. Hate, hate, hate, HATE!!!!!
But let me let you in on a little secret. The book is really, really good and people, probably without telling their fellow geeks, are buying the series and secretly loving it. There are tons and tons of people who secretly love the twist of Cap as a Hydra agent and will secretly admit, this has been one of the best Captain America stories in a long time. But they won't tell anyone, because it's sort of a secret shame… that binds them all… like in a group or something… like a… SECRET EMPIRE! (Crickets, crickets.)
So moving on, despite the secret love for this book, the reason why this issue is so sought after is this amazing ROGUE variant cover by J Scott Campbell! But get it now, cause it's a forty dollar book that isn't slowing down price wise any time soon.
And on the bright side, Rogue is HOT again!

While not an actual comic book, per se, this "THANK YOU" book from Spawn creator Todd McFarlane is a much talked about, must have at the moment. Now from what I hear, the book is mostly a gallery of covers (Could be wrong), but the Main cover, that Todd McFarlane homage cover to quite possibly the greatest comic cover he's ever drawn, is the big reason why collectors are paying retailers 50 bucks for one. (Go figure)
P.S., there's a few guys on the internet that hate this book and swear they will never buy one, cause it will just fade away like other variants. And yes, these are the guys who are fun at parties.

Remember how I told you that the Guardians of the Galaxy is extremely popular? Well this is further proof of that. Thanks to the end credits of Guardians of the Galaxy Vol. 2, we all know that Adam Warlock is set to make his Marvel Cinematic debut sooner rather than later and this has long time collectors (And newer ones as well) in a frenzied search for Adam's first appearance.
Already a sought after key, the reveal of Adam Warlock's soon-to-be arrival in the Marvel Cinematic Universe has caused the price of this book to DOUBLE! So whether he debuts in the Avengers: Infinity War or the third GOTG movie, don't expect the hunt for this book to die down anytime soon… no matter what the "Romper wearing" cool nerds think.
Listen to Adam Warlock. This book is only going to get hotter.

Do you all have any idea how truly popular this book is? Trying to get this book for under 40 bucks is like trying to get Donald Trump to stop tweeting. It's impossible!
Any how, God Country is about an older guy named
Emmet Quinlan, who's a widower and suffers from dementia. When a tornado destroys his home in Texas, Emmet rises from the wreckage with an enchanted sword that he uses to fight off the other worldly creatures that are after Emmet and his new found Sword.
This, folks is a five star book.

Venom is HOT! Don't believe me? Go and check EBay and all those live auctions! Everything VENOM is selling for more than it did a few months ago. Whether it's Amazing Spider-Man #300 or Fantastic Four #602 (The Variant cover), or Spider-Gwen #20… everything Venom related is hot!
Now of all the variant covers for issue #150, this one seems to be the hottest.
So why is Venom so popular again? Well maybe it's cause Sony just announced that Venom will have it's own movie soon or maybe it's cause Eddie Brock is Venom again or maybe, just maybe, it's cause Venom has invaded Spider-Gwen's universe. Who knows? What I do know though is this. PEOPLE LOVE VENOM AGAIN!
So drive, drive, DRIVE out to your LCS and grab up all that Venom related stuff before Eddie Brock drives there and beats you to it!
AND FINALLY, our number one issue!
Drum Roll Please.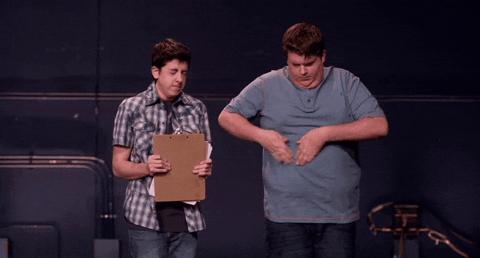 For the second month in a row, Batman #21 is king of the hill! What can I say? This is the first part of the now classic BUTTON crossover with the Flash. And speaking of that button, has any button ever caused as much as excitement as the Comedian's button. It has everyone excited. Well everyone but this guy:
And if you want to learn more about the BUTTON crossover, check out Rob over at the Comics Explained YOU TUBE CHANNEL where he explains everything comic book related including this crossover.
Okay. With that said, congrats to Batman #21 and tune in next month to see if this book can make it a third time on top. But until then, enjoy the hunt and everything that comes with it! Lates!